Tendou house map - now with cardinal directions!
Posted:
Sun Jul 23, 2017 10:27 am
I was Doing Research for the furo scene I'm writing aaaand... Granted, the kanji on the map from the wiki are barely legible. BUT! if you assume the arrows mark cardinal directions, you can easily match these kanji-shaped blobs to the four kanji. And voila!
The entrance faces east, the living room's view towards the pond is south, Akane's windows face west and the dojo is to the north.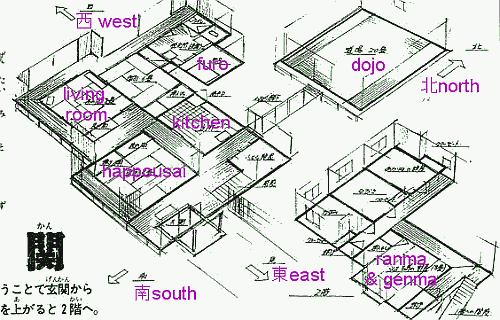 [Edit: censored the image and brought it back]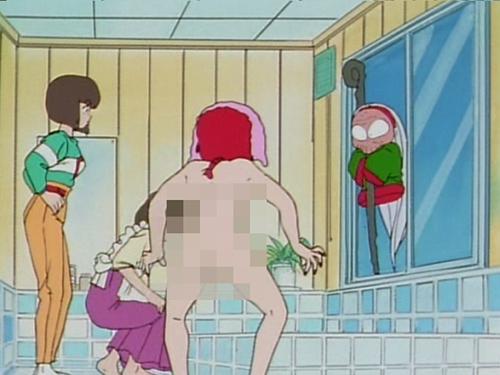 Right, the artists just flood-filled the background blue while there should be a blank wall, with a door and the window of the kitchen further to the left (Yeah, the kitchen has a separate door leading outside!)
Nabiki taking a bath with window wide open: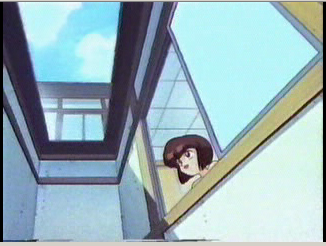 Kodachi cooking: